Bakeology 107: Buttercream Dreams| June 22 | 10A - 2P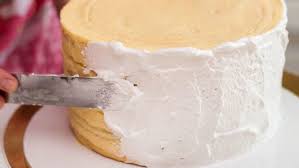 Bakeology 107: Buttercream Dreams| June 22 | 10A - 2P
I dream, you dream, we all dream in BUTTERCREAM! Every baker and cake artist needs a great recipe that works consistently and will blow their clients away. We have 3 of the most amazing Buttercream recipes and we're sharing those with you. Join us to learn the FUNdamentals of buttercream. This is not your hobby store buttercream class! We will teach modern buttercream techniques and applications that will elevate your cake game. In this four hour, hands-on class, you will learn the following:
· Tried and true recipes for American, Swiss Meringue and Faux Swiss Meringue Buttercream.
· Proper measuring techniques to insure consistent results every time
· How to fill and crumb coat cakes so they never bulge
· How to achieve a buttercream finish that looks like fondant
· Two buttercream cake designs that will elevate your cake game.
· Two methods for covering cakes in fondant
· Tips and tricks for frosting square cakes
· And much, much more
We will provide the recipes, ingredients, supplies and smallwares. You will need to bring
· Four 8" round layers and 2 8" square of your favorite cake recipe.
· A mixer. Mixing is an integral step in cake production. Our goal is ensure you can achieve the best results with the tools you have.
· Extracts and any additional flavorings of your choice
· An apron
· Comfortable shoes
· A notebook and pen
At the end of class, you will take home all of your cakes, recipes and any leftover frosting.
Classes take place in Miramar, FL.